Compost fertilizer making machine is the most important factor in the process, where organic waste becomes organic fertilizer by composting and deep processing. As a compost machine manufacturer, SEEC will recommend the following equipment to you. All of them will be good assistants in compost fertilizer production process. At the same time, you can use it as organic waste recycling machine, by which you can convert organic waste into nutrient-rich fertilizer. If you need more detailed information and price list, please send us e-mails.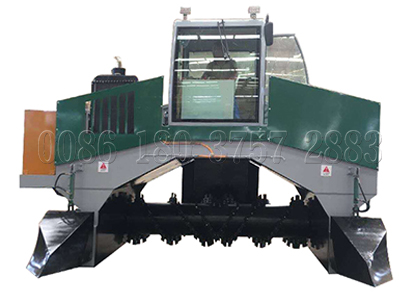 Efficient compost fertilizer making machines provided by SEEC
Organic waste composting machine
According to organic composting methods (composting in fermentation grooves or windrow composting), SEEC compost turning machines include:
Groove type compost turner: If you place organic waste in paralleled fermentation grooves, groove type compost turner can regularly turn organic materials, blend them evenly and crush caking into pieces. The main part of compost turner is turning device, which consists of rotary shaft and turning tooth. There are three kinds of turning device, mechanical (electric motor drive steel wire), hydraulic, and no lifting and descending.
Windrow compost turner: It includes self-propelled compost turner and crawler type compost turner. Both of them works on the long windrows. Their turning devices adopt quality material, so they have longer service life and strong turning capacity. They use diesel oil as power source.
All of these compost making machines just need one person to operate. And they have many models for you to choose.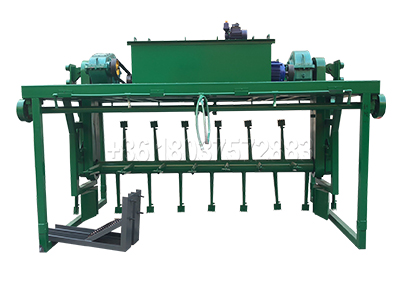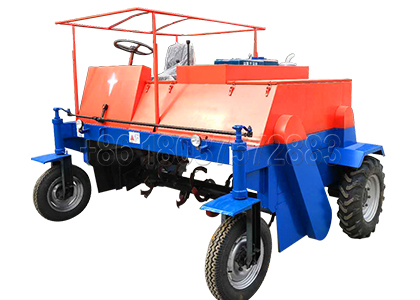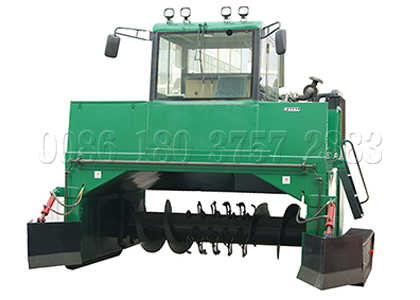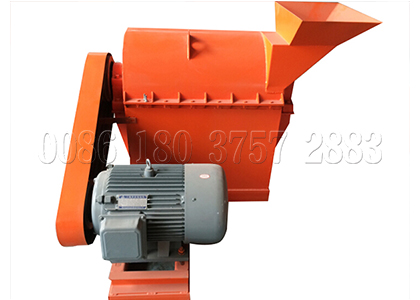 Compost crusher machine
New type vertical crusher, semi-wet material crusher and hammer crusher are usually used for deal with composted organic waste. The inside shredding device will make compost into small pieces with set size. New type crusher adopts high-speed rotating chains and blades, which have high efficiency. Semi-wet compost crusher can deal with organic waste and compost with higher moisture. It includes one-grade crushing and double-grade crushing, you can choose one according to your actual requirements. Hammer crusher makes compost uniform under the role of hammer and sieve plate. And the last kind of crusher is straw crusher. You can adopt it to deal with some plants wastes, such as straw, leaves and small tree branches. After crushing, you can use them as auxiliary materials for composting. If you want to select the most suitable crusher, you can contact us. And we will provide you professional advice.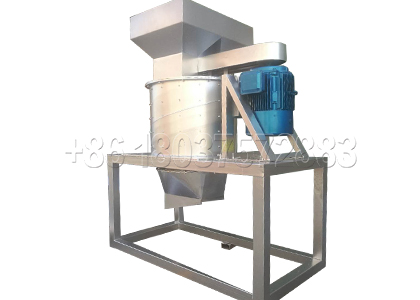 Compost screening machine
After crushing, compost fertilizer will become small pieces. In order to guarantee the uniformity and purity of particles, you can use compost screening machine to select out unqualified materials. Here, we recommend rotary screen machine to you. The size of sieve pore determined the quality of compost fertilizer. According to different requirements on compost quality, the equipment has different discharge ports. Generally speaking, the discharge ports are two or three. In addition, there are rubber sheets on the screening device, which can effectively prevent adhesion of materials. Furthermore, it is featured with high efficiency, low noise, little dust flying, easy operation and maintenance. Its capacity ranges from 1 t/h to 20 t/h, which can meet different compost fertilizer production requirements.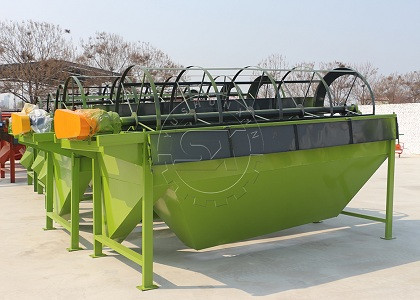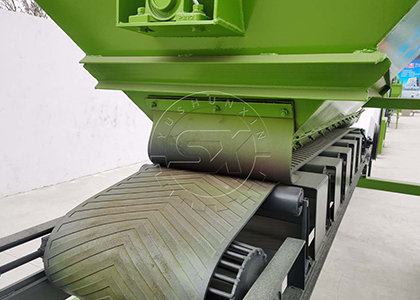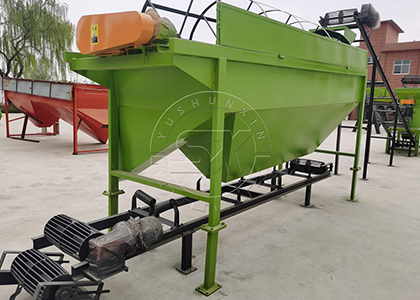 Compost mixing equipment
If you want to add some other nutrient elements into compost fertilizer, you must mix them evenly to make sure uniform fertilizer effect. SEEC horizontal mixer, double shafts horizontal mixer, single shaft mixer and disc mixer are available compost fertilizer machines in fertilizer production. All of them can mix multiple materials evenly with different working principle and mixing devices. In addition, compost fertilizer and other materials enters compost mixer from the top and blended materials will discharge at the bottom. Then, they will enter next compost making procedure by belt conveyor. Their capacity ranges from 2 t/h to 15 t/h. If you need price list and more details, please contact us.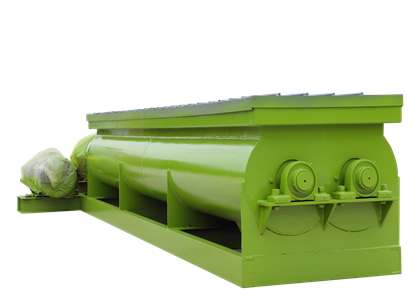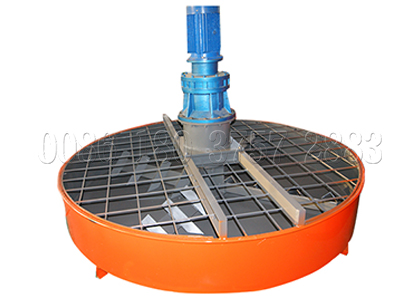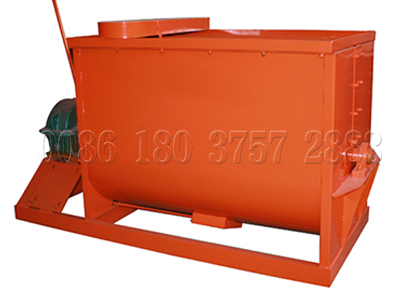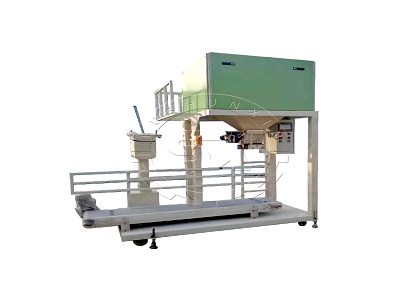 If you want to know more details and price, please contact us!
Compost fertilizer bagging equipment
It is the last step to process compost fertilizer. The special design inside the powder fertilizer packaging machine can effectively prevent materials blockage. SEEC packing scale includes no-bucket bagging machine and single-bucket bagging machine. The former one adopts continuous weighing. That is to say, when the weight reaches set parameter, the discharge port will stop letting compost fertilizer out. On the contrary, the single-bucket packing machine will weigh fertilizer at set parameter, and fill up the bags at once. In the whole packing process, only one or two persons are needed. One person to place bags under discharge port, and the other one monitors the sewing of bags. Finally, SEEC compost fertilizer packing machine is featured with compact structure, higher accuracy, easy operation and maintenance. Its weighing range is 25 to 50kg.
Another special fertilizer machine to process fertilizer—compost pellet machine
In addition to making powdery fertilizer from compost, you also can make compost fertilizer into granules by compost pellet machine. Compared with compost fertilizer powder, granulated organic fertilizer is more convenient for application. SEEC compost pellet machine includes disc granulator, rotary drum granulator, new type compost fertilizer granulator and rotary drum stirring granulator. All of them have higher granulation rate and adopts wet granulation. That is to say, the moisture of compost turner should be 25% to 35%. What's more, all of them can be equipped with water spraying system, so as to add water to compost fertilizer during granulation. Under the role of granulator, compost fertilizer will gradually become spherical pellets with proper hardness and uniform size. Therefore, they will be your best choice in compost fertilizer pellets production.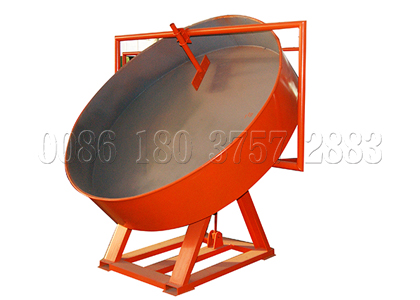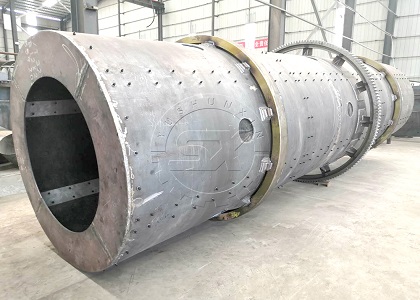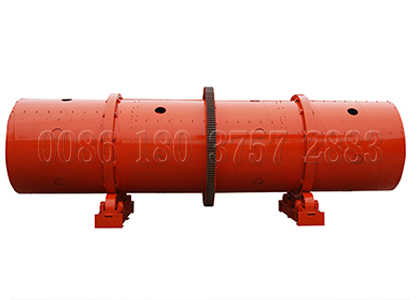 If you want to know more details and price, please contact us!
---
How can SEEC compost fertilizer making machines make quality commercial compost fertilizer?
In terms of compost fertilizer manufacturing process, compost making machines are essential. If you want to make quality commercial compost fertilizer, the following works and machines is for your reference.
Composting process and compost tuners—to convert organic waste into nutrient-rich humus
The role of composting equipment is to adjust fermentation conditions (temperature, moisture and oxygen content) and shorten composting period. Generally speaking, organic waste cannot be applied to soil and plants directly, even though it contains much nutrients. On the one hand, organic wastes (such as animal manure and sludge, etc.) may contains some pathogens and harmful substance. These things will have a bad effect on soil and plants. On the other hand, organic matters in organic wastes will become available and absorbable after composting. At the same time, the compost turner will evenly blend and mix organic wastes, so as to improve compost quality.
Function of organic waste composting equipment
Releasing extra heat produced by microorganism activity by stirring. Whether you place organic waste in fermentation grooves or in long compost heaps, compost turner will fully stir organic materials with its stirring device and crush caking into small pieces.
Making sure compost quality. In addition, compost turner can mix outside wastes (unfermented materials) and materials in inner part (composted materials), so as to guarantee uniform fermentation.
Moisture adjustment. The stirring of compost pile with compost turner will take away extra moisture in form of water vapor. On the contrary, if the compost pile is lack of water, the water spraying system on the compost machine will add water to organic wastes.
Crushing and sieving process with compost grinding and screen machine—make uniform powder
Compost fertilizer production also means powdery organic fertilizer production. Therefore, you must pay more attention to quality of powder. In order to achieve this purpose, compost grinding and screen machines are necessary. Compost crushing machine can make caking that generated from long-time stacking into small pieces. Then, the compost screen machine will select out impurities and powder with larger size. That is to say, you can get uniform fertilizer powder after crushing and screening.
If you want to know more details and price, please contact us!
Fertilizer packing process and fertilizer bagging machine—produce bagged commercial fertilizer
In order to improve convenience for transportation, storage and application, making bagged fertilizer is necessary. SEEC compost fertilizer bagging machine can automatically finish feeding, filling and sewing of compost fertilizer. With one worker, you can get bagged fertilizer in a short time. In addition, if you have large amount of bagged fertilizer to manage, you can also adopt bag palletizer machine to improve efficiency and save time.
What kinds of organic wastes can SEEC compost fertilizer making machines be used for?
SEEC compost fertilizer production equipment is widely applicable to various organic wastes. According to our sales status, our customers usually adopt compost fertilizer making machines to:
Make compost fertilizer from animal manure: poultry manure (chicken manure, goose manure, pigeon dung and so on), livestock manure (pig manure, horse manure, cow dung, goat manure and so on.)
Produce compost fertilizer from other wastes: treated sewage sludge, sugar filter cake, sugar press mud, spent mushroom compost, vegetable remains, farm waste and so on.
If you have some problems, please contact us and we can provide professional advice!
---
As an excellent manufacturer of compost fertilizer plant, SEEC 's service includes:
Offer factory visit and customized compost fertilizer making machine service. SEEC have its own factory. During factory visit, you can know more about equipment manufacturing and operation. In addition, we will arrange specialized staff to give you detailed introduction. Furthermore, if you have special requirements on equipment (color, additional functions and materials, etc.), we can provide customized service.
Professional compost fertilizer production plan and advice on equipment selection. In addition to quality equipment, if you have any problems on compost fertilizer production, our engineer can offer you reasonable plan and solutions according to your actual conditions. If you do not know how to select equipment, we can provide you advice.
Installation and application instruction. After purchasing our compost production machine, we will provide you installation and operating instructions and videos. If you need special instruction and training for operation, we can designate one engineer for site instruction.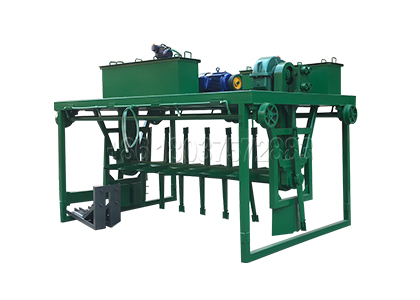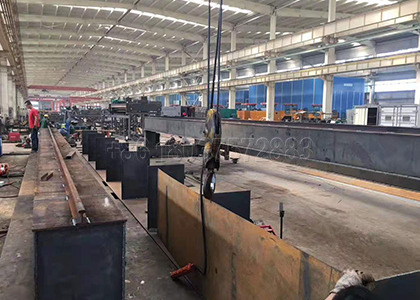 What's the cost of compost fertilizer production, especially for that of compost fertilizer processing machines?
The cost of compost fertilizer production mainly comes from raw materials preparation, site and organic compost making machines purchase. In terms of the cost of former two factors, you can choose close-by materials supply. In terms of equipment cost, SEEC, manure to fertilizer equipment manufacturer, will provide you equipment with high quality and factory price. What's more, we adopt quality material to manufacture compost fertilizer processing machine. In this way, you can indirectly save cost. If you need detailed quotation or price list, please contact with us.