Henan SEEC Heavy Industry Technology Co., Ltd is the leading enterprise of organic fertilizer equipment industry. Our company and factory are located in Zhengzhou, China. And we dedicate to design and manufacture various machines for converting animal wastes (manure) to useful compost and organic fertilizer. In addition, we export our manure to fertilizer machines to many foreign countries, including Canada, Philippines, Myanmar, India, Malaysia, Zimbabwean, Indonesia, Turkmenistan, Tanzania, Peru, South Korea, Mexico, Columbia, Ukraine, Nigeria, Uzbekistan, Turkey, Bangladeshi, Lebanon, Kenya, Ghana, Morocco and so on.
Company strength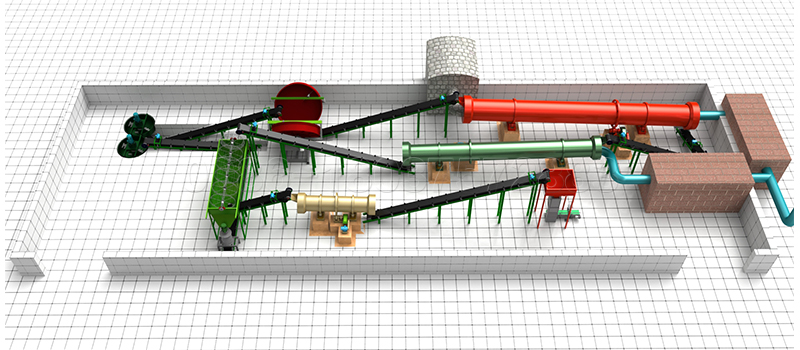 As manure to fertilizer machines manufacturer, we have our own Our company firstly founded in 1987. After years of reform and developments, SEEC has a standardized heavy industrial plant of 60000 square meters. At the same time, we have introduced international advanced large and medium-sized processing technology and equipment. Among which, 10 processing centers, 3 laser cutting machine, and more than 100 units of all kinds of equipment are included. In addition, we have a professional team who dedicates to research and develop all kinds of manure to fertilizer machines with high quality. This team consists of experts, professors, senior engineers and other technical personnel. Meanwhile, most of our machines are patented products, which are new and efficient.
Company products
SEEC is the active advocater of ecological agriculture. We not only offer manure composting machines for make simple compost, but also provide complete manure to fertilizer production lines for commercial purpose. The commercial fertilizer equipment for dealing with animal wastes includes powdery animal manure fertilizer production line and granular animal manure fertilizer production line. The detailed equipment is as below:
Animal manure composting equipment: Groove type compost turner, wheel type compost turner and chain plate type compost turner for groove type composting; crawler type compost turner and moving type compost turner for windrow composting; forklift compost turner for small scale composting; and SEEC fermentation pot for aerobic fermentation. Meanwhile, all of them can be used in composting cow dung, horse manure fermentation, composting poultry manure, and making goat manure compost.
Manure dehydrating machines: 50% to 60% is the best water content for successful composting. However, moisture of fresh animal manure is usually about 70% to 90%. So you need to remove extra water content. Both SEEC solid liquid separator and inclined screen type dehydrating machine are available for you.
Granulating equipment: New type organic fertilizer granulator, rotary drum churning granulator, disc granulator, and organic fertilizer polishing machine. These machines can granulate powdery organic fertilizer, which contributes to storage, transport and application. After granulating, you can use fertilizer for commercial purpose.
Crushing equipment: Compost crusher and straw crusher. The former can make compost more uniform and fine. The latter can crush straws and rice hull into small pieces, and you can add them to animal manure for improve ventilation and C/N ratio.
Mixing equipment: Horizontal mixer and disc mixer.
Drying and cooling machines: Rotary drum drying machine, rotary drum cooling machine, natural gas burner and hot blast furnace.
Auxiliary machines: Screening machine, conveying equipment, automatic packing machine and so on.