---
Commercial compost screener in our company
Compost screening equipment is a kind of fertilizer equipment in fertilizer production line whether organic fertilizer production system or compound fertilizer production process. It is mainly used for separating finished products and returned materials. Therefore, it plays an important role in the process of producing fertilizer. In our company, you can choose two kinds to use, rotary screening machine and vibrating screener. They have different good features for you to reference. Generally speaking, both of them can help you get high quality fertilizer products. Therefore, it has wide applications in some industry, especially fertilizer production. If you want to know more details, please purchase one following our sales manager's advice.
Two popular types of compost screen equipment we can recommend for you
In order to get qualified fertilizer, our company can offer you two kinds of fertilizer screener to help you solve the problem.
Compost rotary screening equipment for sale
Rotary screener is a common equipment in the production of fertilizer, which is mainly used for the separation of finished products and reclaimed materials. At the same time, we can use it to classify finished products evenly. Finally, it can help you get qualified fertilizer products. Then, in terms of structure, it includes 3 important parts, like rack part, transmission and screening part, and transmission connection part. So it looks so simple. However, for its wide application, it can screen various solid materials with particle size less than 300 mm. Meanwhile, its screening capacity can vary from 1t/h to 20t/h by your needs. What is more, it has the advantages of high screening efficiency, low noise, small amount of dust, long service life. Finally, it is an ideal fertilizer equipment in fertilizer industry.
Laboratory vibrating screener for granulation materials
Compared with rotary screener, this kind has special design for screening fertilizer by our company. The sieves we design two kinds to meet your requirements: singe layer and double layer. Bot of them can deal with your problems. And it adopts the cylindrical eccentric shaft oscillator and the partial block to adjust to the amplitude to work. It has prominent features of long material screening line and many screening sizes. Therefore, it has the wide applications in some industry, especially fertilizer industry. For more details, you can send quotations to our official website: https://manuretofertilizer.com.
If you are interested in this machine, Please contact us!
Why our compost screening machine can be your best fertilizer equipment in industry?
High screening efficiency. Organic fertilizer screening machine adopts advanced technology to design. Therefore, working efficiency can be so high that you can get more qualified fertilizer during the same period. Meanwhile, it will not block the screener no matter how sticky and wet they are.
Making low noise during the working. Compost screener can be isolated by sealed dust cover.
Good working environment. It prevents the dust from polluting our environment so that our worker can have a good health.
Long service life. Honest speaking, its simple structure, less maintenance and high quality material proof that it has a long service life to work for you.
It has wide adaptability of the materials. We can widely used for screening various materials, whether the fertilizer pellets, wood pellets or coal.
It has various feeding ways. It is alternative for you t choose the feeding ways, whether the belt, funnel or some other feeding way. We can tailor for you.
It saves your energy consumption. The power of motor is small. It screens the materials quicker than other screening facilities. In this aspect, it saves your more energy consumption.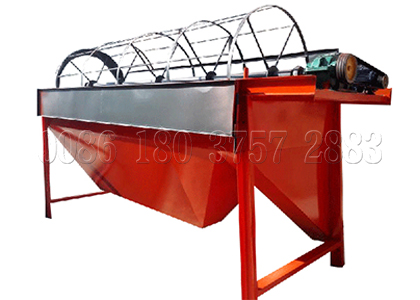 How to put compost screening equipment on the right position in the process of making fertilizer?
In fertilizer production line, screening equipment can help you get right fertilizer to meet different clients' need. The right position is good for producing powder fertilizer and granules fertilizer. What is the best solution for you to use? Now we can offer you some ways.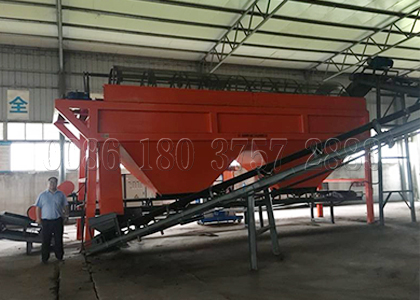 Using compost screening equipment after crushing process
In the whole process of making fertilizer, crushing process with crusher can make granule materials into powders. However, the process can not crush the materials into powder completely. How to deal with those unqualified materials is a big question. In our company, we offer compost screening machine to solve it. A powder screening machine is necessary, which can help you separate them alternatively and quickly so that you can mix them evenly. At the same time, compost screener can make the unqualified materials return to the crusher and restart the process. By this way, it makes full of materials so that you can reduce cost to get big benefits.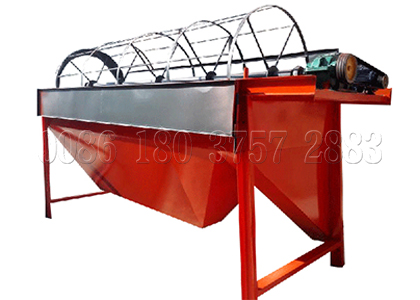 Placing compost screening equipment before the coating process
Coating process with coating machine can make our fertilizer pellets more beautiful. The process is the last step before bagging finished fertilizer products. Therefore, putting compost screening machine on the position is the best choice for you. Granulation screener can screen unqualified pellets and return to the fertilizer granulator by conveyor belt and restart the process. For qualified granules can enter the next process, coating process. Finally, the use of compost screening equipment helps you reduce materials waste.
If you are interested in this machine, Please contact us!
The cost screener of organic fertilizer for small fertilizer plant in our company
As a fertilizer equipment suppliers, we can produce a lot of fertilizer equipment by your needs. When you start a small scale commercial compost making business, you should equip with compost screening machine. It is essential for you to know why it is plays an important role in organic fertilizer production line. Meanwhile, the cost can influences your benefits. Besides, you need to choose suitable compost screener according to your production capacity. In addition, our sales manager can give you useful suggestions. Your satisfaction can be our goal. At the same time, other machines and fertilizer production line are also at the best price. Welcome you to our factory.