Manure bagging machine is an important equipment in commercial products production. It is available in complete manure drying system, compost fertilizer production line and granular animal manure fertilizer production line. SEEC manure bagging machine belongs to high-precision, automatic and quantitative packaging machine. In addition, it can pack both powdery materials and granular materials.
What kinds of manure bagging machines can SEEC provide you?


Picture of Bagging Machine
Brief Introduction

Organic fertilizer powder packaging machine

Powder bagging machine (compost bagging machine in organic fertilizer production)

It is suitable for packaging powdery product made from animal manure. As we all know, you can deal with animal manure by drying and composting. Both dried manure and composted animal manure are powdery. That is to say, if you want to commercial manure products, you can adopt it. In manure drying system, the packing process occurs after drying process. And in compost fertilizer production, you can make bagged compost fertilizer after screening process. In addition, its special design for powdery fertilizer can effectively prevent caking during material feeding.

Small scale bagged pig manure fertilizer powder production

Automatic granule packing machine

It usually appears in organic fertilizer production process. There is single-bucket and double-bucket bagging equipment for you to choose. In terms of single-bucket bagging equipment, it just can be set with one packing scale (25 kg/50 kg). Conversely, double-bucket bagging equipment can produce bagged fertilizer with two different weights at the same time. Its advantage is easy operation, compact structure, energy saving and high accuracy.

Ton Fertilizer Bagging Machine

Industrial bagging machine

SEEC industrial bagging machine is also called ton-bag packing machine. That is to say, it is suitable for packaging large scale materials at one time. Its inner part adopts quality material, which is anti-corrosion and anti-adhesion. Therefore, it is widely used in multiple industries.
If you are interested in this machine? You can contact us for more details!
How does SEEC bagging machine work?
As a manure to fertilizer equipment manufacturer, SEEC produce manure bagging machine for commercial fertilizer production. Packing process is the last step in manure fertilizer production. There usually is a hopper above packing machine, which can temporarily store materials. Belt conveyor will send materials to the hopper. And then, the packing machine will automatically finish weighing, filling and sewing of organic fertilizer. During this process, you just need designate on person to put the bag. When the bag achieves set weight, the discharge port will automatically close. After being filled, fertilizer bag will be sent to sewing machine. Here, you can designate one person to arrange the bag mouth, or adopt automatic folding machine. In a word, you just need two people in the whole packing process. It can help you to save both workforce and improve efficiency.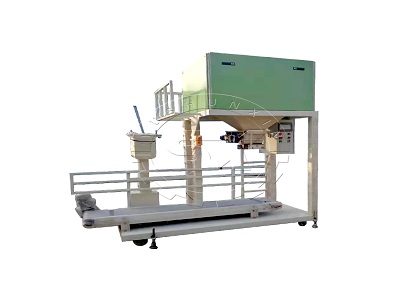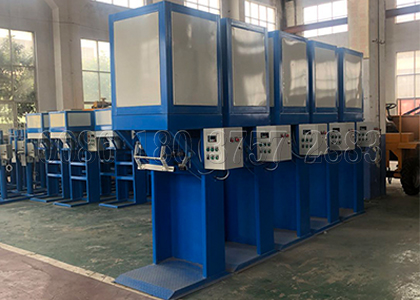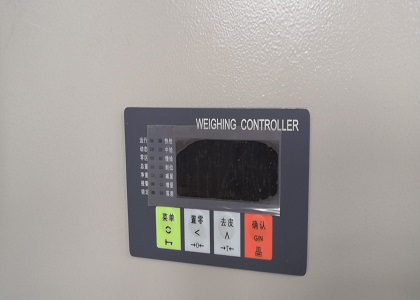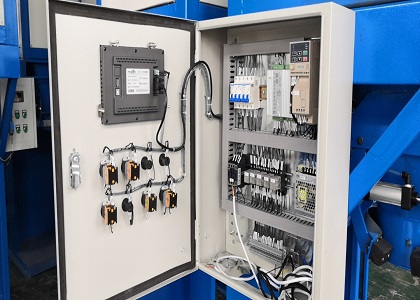 ---
Where can you use manure bagging machine?
The most common application of SEEC bagging machine is manure to fertilizer production. It is available in horse manure fertilizer production, fertilizer production from chicken manure, commercial livestock manure fertilizer production and so on. Besides, you can also use in cereal packaging (such as soybean, corn, rice, millet, wheat and so on), other fertilizer production (compound fertilizer, BB fertilizer, chemical fertilizer and so on), powdery materials bagging (flour, fly ash and others).