Composting is an effective way to turn horse manure into organic fertilizer. By composting, parasites and weeds seeds in the fresh horse manure will be killed. After obtaining quality horse manure compost, you can use it directly or make commercial horse manure fertilizer. You have two choices, horse manure compost fertilizer production and horse manure fertilizer pellets production. You can find the detailed procedures and useful machines in the following parts.
Professional horse manure waste management plan for you to turn horse waste into fertilizer?
A proper horse manure waste management plan is necessary for you to deal with horse manure, especially for turning horse manure into fertilizer. It is available for farm waste management and commercial fertilizer production. Here, we will introduce you a professional and complete management plan, composting horse manure— making horse manure compost fertilizer or horse manure fertilizer pellets. Firstly, you should prepare suitable space for horse manure composting and subsequent process of horse manure compost.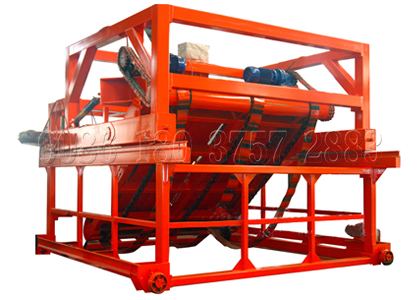 The area for composting can be calculated by the formula: composting area= hourly output* working hours*fermentation period/the density of materials/height of compost pile or depth of stacked manure. If you just want to make horse manure compost, works will be over here. In terms of commercial horse manure fertilizer production, you should make a workshop nearby fermentation area to place horse manure treatment machines.You can make horse manure fertilizer powder and pellets production line or both of them. Details are as follows.
---
Procedures to compost horse waste
Composting is the first and most important step during making horse manure fertilizer production. For quality and successful compost, you should do:
1.Preparation materials
For fresh horse manure, you need to adjust its moisture to 50% to 60% by solid liquid manure separator. In addition, you can add some auxiliary materials for adjust moisture, C/N ratio and improve ventilation of compost pile, such as bedding, straw powder, sawdust, rice hull powder and so on.
2.Pile horse manure up in proper size
After preparing materials, you need to mix them evenly and pile them up in long rows or place them in fermentation grooves. The former method needs large space and flat ground. And the latter needs you to build fermentation grooves, which consists of three walls.
3.Regularly turn the materials
Composting is a biological decomposition process. Microorganisms will convert organic matters into nutrients by assuming oxygen and moisture. At the same time, large amount of heat will produce, which may inhibit microorganism activity and even kill useful bacteria. The regular turning of compost pile can provide enough oxygen for fermentation, adjust temperature and blend materials in all parts evenly. That is to say, the turning of compost pile will provide favorable conditions for fermentation, so as to accelerate composting period and improve compost quality. When the composting finishes, the volume of compost pile will reduce, original odor will disappear and the horse manure will become loose and black. Then, you can use it as soil amendment and fertilizer for plants.
Do you want to know more details? Please send your requirements to us!
---
SEEC composting machines for quick compost
The regular turning can make horse manure fully contact with oxygen, which can both reduce temperature and take away moisture. Replacing workforce with composting machines can largely shorten composting period and save labor cost. Here we will introduce three types horse manure composting machines.
Horse manure windrow composting machine (20-30 days' fermentation period)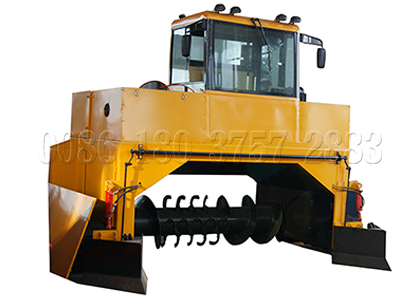 After piling up horse manure and bulking agent in long rows, one driver can operate the windrow compost turner to turn the compost pile. Both self-propelled compost turner and crawler type compost turner belong to compost windrow turner. They can span over the compost pile. When they move forward, their turning apparatus will stir the horse manure to rearrange the compost pile. The self-propelled compost turner has four wheels, which is flexible during working. The crawler type compost turner adopts rubber track chassis, which is steady during operation.What's more, you can equip them with spray system, which can add water to compost pile at any time. There is a cab on the compost turner, which can separate odor and high temperature. This humanized design provides good environment for operator. Finally, both of the two compost turners are diesel-driven.
Groove type horse manure composting machine (20-30 days' fermentation period)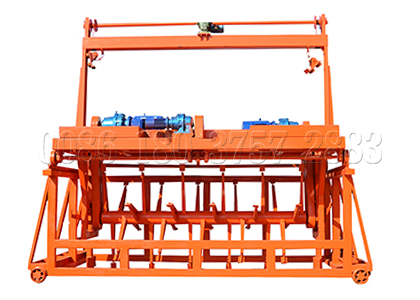 After placing horse manure in fermentation grooves, the groove type compost tuner will move on the paralleled walls to turn the horse manure. The stirring apparatus on the groove type compost turner will make the manure contact with air fully. You just need designate one person to start up and close down the compost turner on the control cabinet. Furthermore, there is shift machine, which can help you to move groove type compost turner from one groove to another groove.If you have large scale manure to dispose, you also can choose wheel type compost turner and chain plate type compost turner.
Fermenting horse manure by in vessel composter (7-10 days' fermentation period)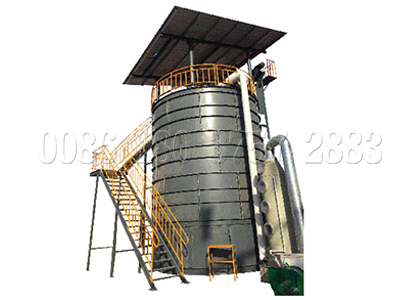 In vessel composter belongs to automatic composting machine, which can finish horse manure composting in 7 to 10 days. Its fermentation volume ranges from 5m3 to 150 m3. After putting mixed materials to in vessel composter, it will automatically control fermentation conditions and finish composting. There is PLC control cabinet, you can monitor fermentation conditions from it. The stirring apparatus inside the composter will periodically turn the materials, and the air supply system can provide enough oxygen.In addition, there is deodorization system, which can effectively deal with odor and other gases produced by fermentation. When the fermentation finishes, you can get quality horse manure compost from the discharge port. After several days' stabilization, you can use it directly to soil and plants or for commercial organic fertilizer production.
---
How to make compost fertilizer production from horse manure?
Horse manure compost fertilizer production is an easy way to make commercial organic fertilizer. In terms of low cost and easy operation, compost fertilizer production line is a popular choice for small horse farm or small organic fertilizer factory. The detailed steps and necessary machines include:
1.Crushing horse manure compost with new type vertical crusher: Crushing process is used for deal with caking or bulks in horse manure compost, so as to guarantee uniformity of fertilizer. SEEC vertical crusher adopts blades and chains to crush caking into small particles.
2.Screening compost with rotary screen machine: Screening process is used for further making uniform compost powder. Rotary screen machine can be designed with two or more screening levels, which can make more uniform and pure fertilizer compost.
3.Making bagged compost fertilizer with powdery fertilizer packing machine: It can automatically finish feeding, filling and sewing, so as to save time and workforce.
---
Procedures and machines for making commercial horse manure fertilizer pellets
In addition to horse manure fertilizer powder, you can also produce horse manure fertilizer pellets. Since the fertilizer pellets are convenient for transportation, storage and application, its production process is more complex and stricter.
The complete procedures to make granular horse manure fertilizer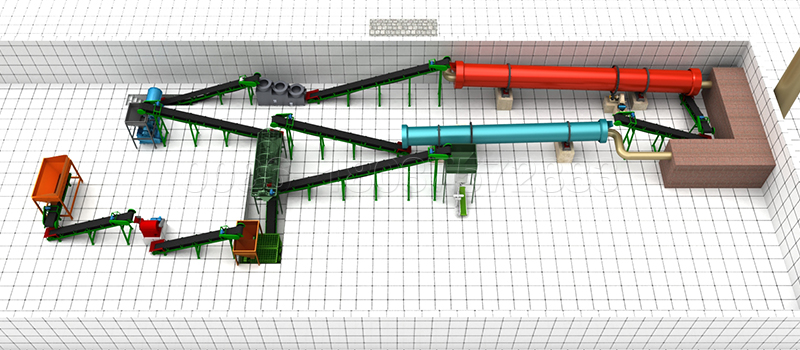 Crushing process (eliminate caking and make uniform compost) —screening process (select out compost with unqualified size, so as to provide uniform particles for granulation) —[mixing process (add other materials to horse manure compost and mix them evenly, so as to improve fertilizer effect)] —granulating process(make fertilizer pellets by mechanical force and water)—drying and cooling process (take away extra moisture of fertilizer pellets by hot air and cool them down to ambient temperature)—
—screening process (to guarantee the uniform of fertilizer pellets)—[polishing process (in order to make the appearance of fertilizer more beautiful) — coating process (you can coat pellets with functional bacteria, anti-blocking agent and so on)] — packing process (make bagged fertilizer).
If you want to make fertilizer production line , we can provide your professional design!
---
Multiple fertilizer pellets making machines for you to choose
We will introduce all machines that may be adopted here, and you can choose and combine different machines for production. All of these machines play different roles in the fertilizer pellets production. And they are suitable for dealing with other manures, such as chicken manure fertilizer making, goat manure compost fertilizer production and so on.
Compost crusher and screening machine
After long-term stack, there must be bulk or caking in the compost pile. Compost crusher is designed for eliminating caking and produce fine and uniform compost. The crushing device inside the compost crusher can well crushed horse manure compost into small particles. There is new type vertical crusher, semi-wet material crusher and hammer crusher (for large scale production) for you to choose. Because granulating process has higher requirements on the uniformity of compost, you had better adopt screening machine to select out smaller or larger compost particles. SEEC rotary screen machine have two or more screening levels, which can meet your different requirements on size of compost powder. In addition, screening machine can also be used after granulating, which can select out unqualified fertilizer pellets.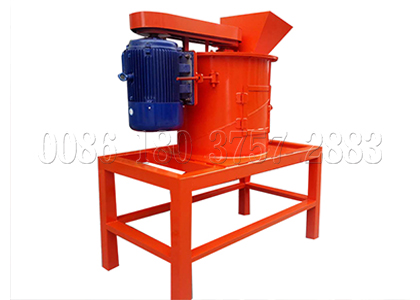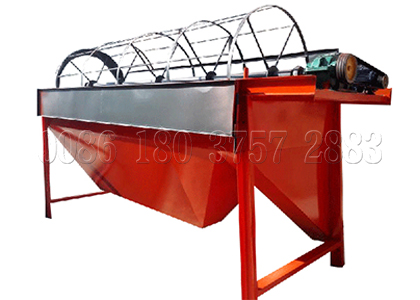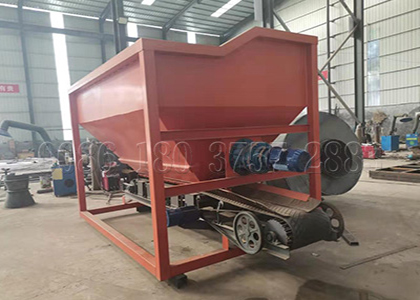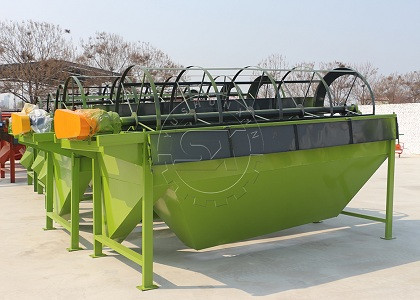 Batching machine and mixing machine
Different application objects have different requirements on nutrients. Therefore, you may need to add some other elements to horse manure to increase its function. The function of batching machine is to continuously provide a certain number of elements for mixing. And you can adjust the parameters of batching machine. At the same time, the mixing machine is responsible for mix these materials evenly. And the conveyor belt will send mixed materials to granulator. There are horizontal mixer and disc mixer for you to blend materials evenly. Both of them can blend materials evenly in short time.
Horse manure fertilizer granulator
All SEEC granulators adopt wet granulation.


SEEC granulator
Features and information

easy-to-operate pan granulator

As the most common granulator, pan granulator is easy for operation. Its granulation rate can reach 93%. Via centrifugal force and water, rotating pan will make fertilizer powder become granules gradually.
Production capacity: 0.02 -6 t/h (accept customization)
Features: It is suitable for granulating various organic waste fertilizers (Fertilizer made from chicken manure, pig manure, horse manure, goat manure, cow manure and so on).
Note: We also provide mini pan granulator, which can be used in laboratory or for small scale fertilizer pellets production.

New type horse manure granulator makes fertilizer pellets by stirring force and water. The horse manure of 100 mesh is the best for the granulator. Its conglomeration rate can reach 97% and the larger pellets rate is lower.
Production capacity: 1 -8 t/h (accept customization)
The moisture of horse manure compost before granulating should be 20% to 40%.
Note: The horse manure fertilizer pellets produced has higher hardness than that produced by disc granulator.

Rotary drum stirring granulator for bio organic fertilizer

Rotary drum stirring granulator can make fertilizer pellets with higher hardness and more beautiful appearance. The wearing part of this granulator is its stirring tooth. You can buy some spare parts and it is easy to change.
Model: SEECZJZ-1060
Production capacity: 5 -8 t/h (accept customization)
Its size is 7250 mm*1250 mm*1670 mm
Do you want to know more about granulator? Please send your requirements to us!
Rotary drum drying and cooling machines
The standard moisture for final fertilizer pellets product is less than 15%. The moisture of pellets will increase during granulating process, because of the involvement of water. Therefore, you should adopt rotary drum drying machine to remove extra moisture. Meanwhile, the rotary drum cooling machine is used for cooling pellets down to normal temperature, so as to provide convenience for screening and packing. And there are some auxiliary machines, including hot blast furnace for providing hot air and dust collector.
Polishing and Coating machines
Polishing machine can make horse manure fertilizer pellets more beautiful and uniform by centrifugal force generated from high-speed rotation. It is an ideal machine for fertilizer pellets making. Coating machine is used for spray some anti-blocking agent, functional bacteria and sustained-controlled release preparation on the surface of fertilizer pellets. What's more, it can also coat compound fertilizer with different colors. In terms of their functions, they are also necessary in large commercial production.
Horse manure pellets packing machine
The horse manure pellets packing equipment includes single-bucket packing scale and double-bucket packing scale. Compared with single-bucket bagging machine, double-bucket packing machine can feeding bags with different amounts of pellets in turn. For example, you can produce 25kg/bag and 50kg/bag horse manure fertilizer at the same time. Single-bucket packing scale is usually suitable for small scale fertilizer production. Both of them can automatically finish feeding, filling and sewing fertilizer bags.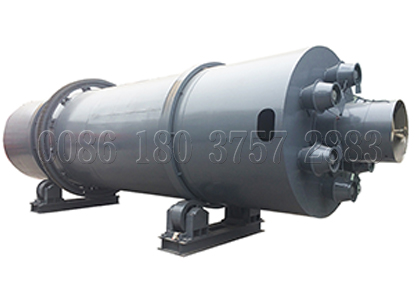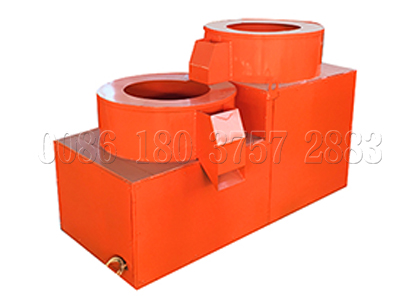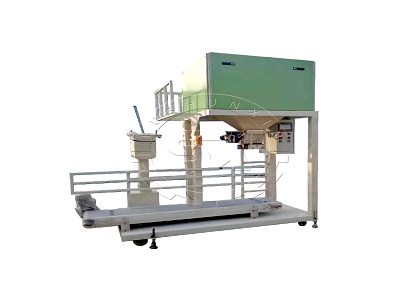 Horse manure high position manipulator palletizing machine with high efficiency
After packing process by fertilizer bagging machine, palletizing machine can help you solve carry problem. It adapts professional servo control system to simplify the manipulator. The control system can set up different palletizing modes according to your needs. That means the number of stacking layers and the number of pallets per layer can be easily controlled by your requirements. Compared with manual palletizing machine, it is harder to collapse and looks neat and beautiful. In addition, the structure of operation is simple and convenient. However, the most important point is that the cost is lower than manual palletizing machine.
---
SEEC advice for you to make own organic fertilizer plant from horse manure
If you want to build a horse manure fertilizer plant on your farm, or you just a beginner in organic fertilizer industry, we can give you some professional instruction and advice on building organic fertilizer plant. And we will analyze this problem from the following two aspects.
What should you prepare before making fertilizer plant?
Raw material: It is the first factor that needs your special attention. If you breed horse, you can collect horse manure from your own farm. By building a horse manure fertilizer plant, you not only find a good way to deal with horse manure and barn bedding, but also get extra income. If you do not have direct raw material source, you should collect it from nearby places to save cost.
Site for building fertilizer plant: For house farm, you can build the fermentation site and production line on the farm. Or you should build a plant that close to raw materials source. In addition, the ground for building fertilizer plant should be flat and concrete.
Selection of fertilizer making machines according to requirements on final fertilizer product: The final product and its output decide the selection and preparation of fertilizer production equipment.
Note: If you do not know how to calculate the area of fertilizer plant and the preparation of fertilizer making equipment, you can tell us your conditions and requirements to us. And our engineer will provide you a detailed production design.
Starting an organic fertilizer plant from small scale manure fertilizer production line
For horse farm and beginner, we recommend small scale compost fertilizer production line. On the one hand, the circle of production is short and efficient (composting—crushing—screening —packing), and it occupy less space. On the other hand, the investment of small-scale production line is low and the application is wide. You can produce commercial fertilizer from all decomposed organic waste available in short time with low cost. Finally, you can directly sell them in nearby places, which is convenient for transportation and application. In a word, small scale compost fertilizer production will be your first choice to start organic fertilizer plant. This method is also suitable for fertilizer production from other organic wastes.