Among animal manure disposal methods, manure drying, making compost and commercial animal manure fertilizer production are the most common solutions. Because these solutions can help you make the best of animal manure. As an important factor in these solutions, manure processing machinery is essential and save more time and workforce for you. As manure to fertilizer equipment manufacturer, SEEC can provide you various helpful equipment to well manage animal manure. And you can adopt it on farm manure management, fertilizer production from livestock manure and poultry manure.
Three effective solutions to dispose animal waste with manure processing machinery—drying, composting or making commercial fertilizer
These three methods are aimed at convert animal manure or waste into useful thing. By drying, you can get dried animal manure, which is convenience for long-term storage and transportation. You can also sell them to others to get additional benefits. After composting, you can use animal manure as base fertilizer, which is good for soil and plants. In addition, you can make commercial organic fertilizer from manure after composting, including compost fertilizer and organic fertilizer pellets. Both of them are marketable.
1. Drying—The easiest way to deal with animal manure
After drying, the odor and volume of fresh manure will be greatly reduced. At the same time, it is easier for storage and sale. If you have amount of animal manure (such as poultry manure and livestock manure), you can dry it by
SEEC manure drying system
. The moisture of manure before drying usually is about 60%, and the moisture finally attained is 13%. In this process, SEEC rotary drum dryer machine can make manure fully contact with hot air provided by hot air furnace. In addition, dust catcher can help you to deal with generated dust. For manure cleaned by rinsing, its moisture will be above 70%, even achieve 90%. Before drying, you should remove extra water by manure separator.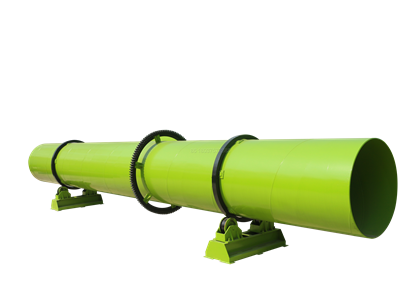 If you are interested in our products, Please contact us!
---
2. Composting—Converting manure and waste to useful compost
The benefits of dealing with animal manure by composting is numerous. On the one hand, microorganisms will convert organic matters in manure to nutrients that can be directly absorbed by plants.
On the other hand, heat generated by microorganism activities during composting can kill weed seeds, eggs,
pathogens
and other harmful substance in animal manure. With the composting, odor gradually disappears and the volume of animal manure will reduce. How to make compost from animal manure? Firstly, collect animal manure and add some auxiliary materials (such as straw, sawdust and rice hull) to adjust C/N ratio (25:1) and water content (50%-60%). Secondly, you should make a compost pile, or place animal manure in fermentation grooves. And the next step is to turn it regularly. If you have a compost turner as an assistant, you will get quality compost in 20 or 30 days.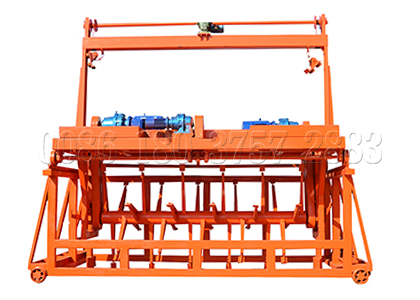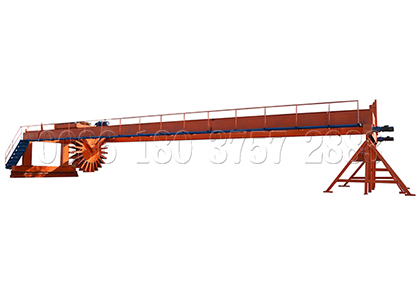 3. Commercial organic fertilizer production—Powdery or granular organic fertilizer
Animal manure will become nutrient-rich compost for several days' fermentation. If you have larger scale animal manure. You can make them into commercial fertilizer. On the one hand, you can make powdery organic fertilizer, which is easy to operate and needs fewer manure processing machinery (including crushing process, screening process, batching process, mixing process and packing process). On the other hand, you can produce granular organic fertilizer from composted animal manure. The production includes crushing process, screening process, batching process, mixing process, granulating process, drying and cooling process and packaging process.
---
What kind of manure processing machinery is necessary for you?
In the above part, we know about three methods to deal with animal manure. If there is the involvement of corresponding manure processing machinery, the efficiency and quality of the whole process will be greatly improved.
Manure dewatering machine and compost making equipment in composting process
SEEC manure dewatering machine include screw press dewatering machine, and inclined screen for solid liquid separator. Both of them can reduce water content of fresh manure to 30%-40%. And the latter can well deal with manure with high moisture (over 90%).
According to different methods to make compost pile, SEEC composting equipment is divided into windrow compost turner and compost turner used for fermentation grooves.
Windrow compost turner: Windrow compost turner is used for turning compost piles arranged in long rows. During working, windrow compost turner will span the compost pile. At the same time, its turning device will crush caking and turn materials evenly.
Compost turner for fermentation grooves: For fermentation in grooves, you should build come grooves that consists of three walls. And the groove type compost turner will move on paralleled wall to adjust fermentation conditions (temperature, moisture and oxygen) by regular turning.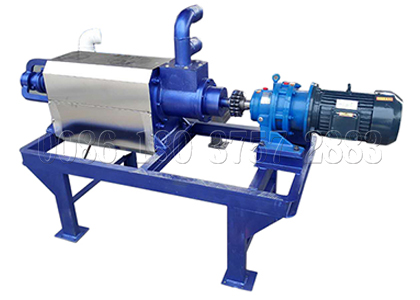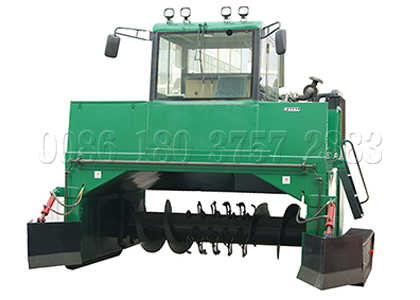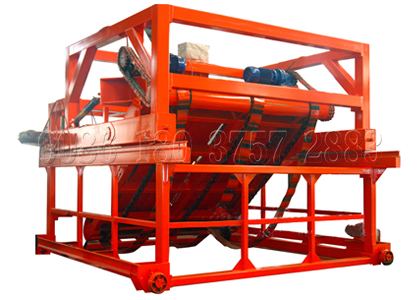 ---
Compost crusher and screen machine for making uniform compost in commercial fertilizer production
These two machines usually appear in commercial organic fertilizer production. Because of long-term fermentation, there will be some caking in composted animal manure. They will influence the following steps. Therefore, these two machines are essential.
Compost crusher: It is responsible for crushing caking and larger materials into fine and uniform powder. Both semi-wet material crusher and new type vertical crusher are available in this process. If you have larger output, you can choose hammer crusher.
Compost screen: It is used after crushing process. It can select out oversized powder and impurities, so as to provide quality powder for following step. Here, you can adopt rotary drum screen machine.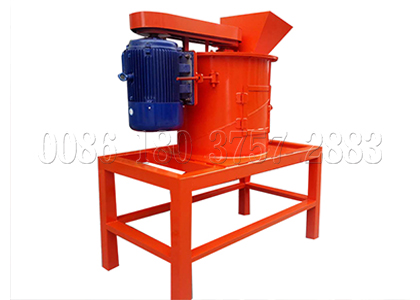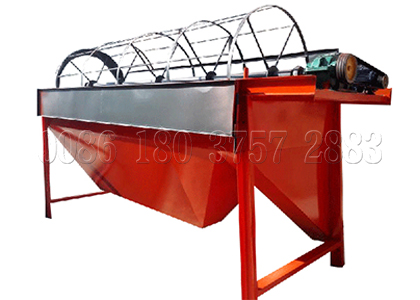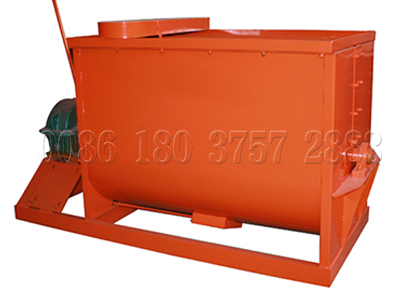 If you are interested in our products, Please contact us!
Batching Machine and mixing equipment for increasing fertilizer effect
Commercial organic fertilizer has higher standard on different nutrient elements. Therefore, you need to add some other nutrient elements according to actual situation. Batching machine can finish quantitative addition according to set parameters. And then the fertilizer mixing equipment will blend them evenly, so as to make uniform fertilizer effect.
Manure pellet machine for making quality organic fertilizer pellets
Granulating process is the most important step in granular organic fertilizer production. In this process, belt conveyor will send materials to manure pellet machine. Under suitable moisture (30%), manure pellet machine will make powdery material into fertilizer pellets by mechanical force. There are three kinds of granulators for you to choose, including disc granulator, new type animal manure granulator and rotary drum stirring granulator.
Pan granulator: It is the most common manure pelletizer. It is easy to operate. You can make pellets with different sized by adjusting moisture of materials and angle of inclination. Its output ranges from 0.5t/h to 6 t/h. If you have special requirements. We can also customize it for you.
New type animal manure granulator: It utilize the stirring teeth to make fertilizer pellets. Therefore, the hardness of fertilizer pellets made by new type granulator is higher than that made by pan granulator. What's more, there are three inspection windows in the main body, which is convenient for you to maintain and repair stirring tooth.
Rotary drum stirring granulator: It utilize the interaction between rotating main body and stirring tooth. It can finish the granulating and polishing of powdery materials at the same time.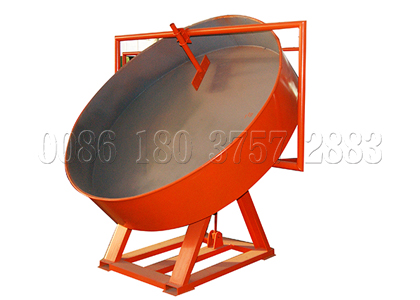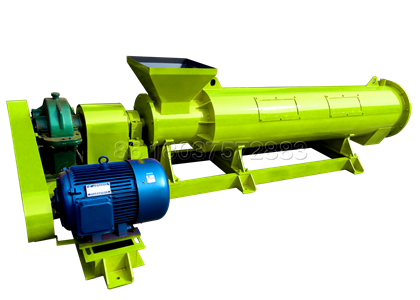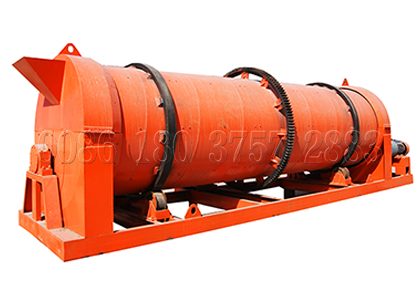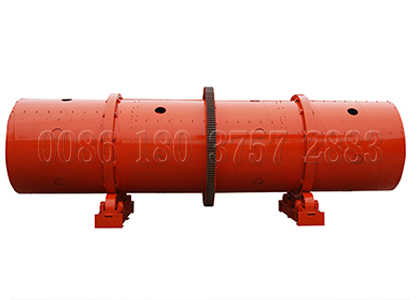 Manure drying system for drying fresh animal manure or fertilizer pellets
In fresh manure drying process, manure drying system can reduce moisture of manure to 13%. And then you can store it for personal use or sell it to others. At the same time, dust catcher will help you to deal with dust produced in drying process.
Manure drying machines are also necessary in fertilizer pellets production. Because the working principle of above-mention granulator is wet granulation. But the standard moisture for commercial organic fertilize pellets is lees than 10%. Therefore, you should remove extra moisture before packing process. In addition, fertilizer cooling machine is also needed. The temperature of pellets managed by drying process is higher. In order to guarantee that packaging process goes on smoothly. You should cool these pellets to ambient temperature. Meanwhile, cooling process can bring moisture of fertilizer pellets away, so as to make sue the standard moisture of fertilizer pellets.
Manure bagging machine for making marketable fertilizer
Bagging process is the last step in commercial organic fertilizer production. Belt conveyor will send organic fertilizer to manure bagging machine. And the machine will make bagged fertilizer with certain weight (it is adjustable), by automatically feeding, filling and sewing. In this process, you just need to designate two people. On is responsible for prepare opened bags. And the other person is responsible for making fertilizer bags go through sewing device steadily. What's more, in large scale fertilizer production, you can adopt manipulator palletizing machine to arrange bags of fertilizer. It can greatly improve working efficiency and save more workforce.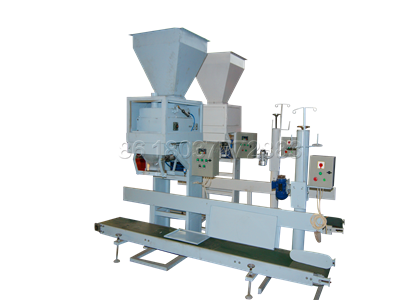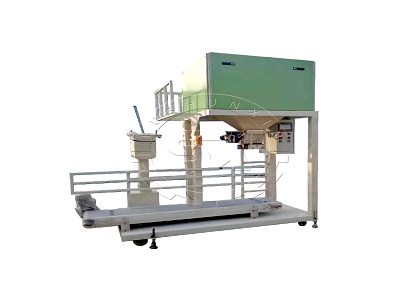 If you are interested in our products, Please contact us!
How much space and workforce should you prepare for manure processing machinery?
Requirement on space
The space for operation of these machines depends on two factors. One is the volume of raw materials. The machine with different output needs different space. And the other is selection of equipment. The number of equipment you choose also influence the requirements on space. Before preparing site, you can send your requirements to us, and our engineer can design reasonable plan for you.
Requirement on workforce
As for the workforce needed, it also depends on the production process. Workforce for composting process is at least one person, and he had better know more about manure composting. One or two people for sending compost to production line by forklift. One person to monitor the hot blast furnace (If you adopt coal as fuel, he needs to put coal to the machine in time). Two people is responsible for the operation of manure bagging machine. And there should be 2-3 people to monitor other machines or for standby application. Therefore, the whole granular organic fertilizer production need 5-8 people. For powdery fertilizer production, 4-6 people are enough.
---
Why SEEC manure processing machinery will be your prior choice?
Henan SEEC Heavy Industry Technology Co., Ltd focuses on the manufacturing of manure processing machinery for more than 20 years. We have professional R&D team. And all of our organic fertilizer making machines own national patent. Our company strength proves that we will be your good partner. On the other end, we have our own factory. Therefore, we not only can provide you ideal price, but also welcome you to visit our factory. In terms of the quality of equipment, we adopt superior materials. Furthermore, we also provide professional instructions on equipment selection, production plan design and the operation of equipment. In a word, we are confident that we will be your prior choice in manure to fertilizer production.