Organic fertilizer machine is mainly used for making useful fertilizer from organic wastes. The common organic waste includes livestock manure, poultry manure, straw, vinasse, sugarcane waste, olive residual, palm, coconut shell and so on. You can convert them into organic fertilizer by composting, crushing, granulating and packing. The detailed operation and necessary organic fertilizer making machine in fertilizer manufacturing process will be introduced below.
How to convert organic waste into useful organic fertilizer?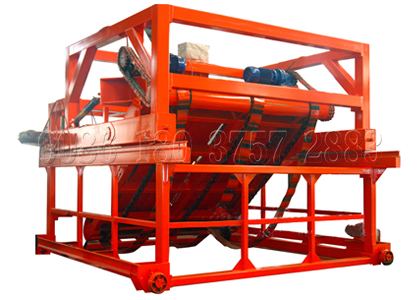 Making organic fertilizer is the most popular and efficient way to deal with organic wastes. What should you do to complete this process?
The first step is composting. It can realize harmless treatment, quantity reduction, stabilization of organic wastes. Stacking organic waste together with proper size and regularly turning it with compost making machine are necessary. The heat generated in composting process will kill harmful substances in organic waste, such as pathogen, weed seeds and eggs in animal manure. In addition, the volume and odor of organic waste will gradually decrease, so as to provide convenience for storage and application.
Composted organic waste can be used directly as base fertilizer. If you want to make compost richer in nutrients, you can produce compost fertilizer or organic fertilizer pellets. After adding other nutrients into organic waste compost, you can make quality organic fertilizer by mixing, screening, granulation and packaging.
---
How does organic fertilizer making machine help you to produce quality fertilizer from organic waste?
As above-mentioned, organic fertilizer manufacturing process includes composting and commercial organic fertilizer production. The application of organic fertilizer making machine can not only accelerate waste management, but also save workforce and improve fertilizer quality.
Compost making equipment —Adjusting fermentation conditions and speed up composting
In order to successfully make organic waste compost, the following compost making machines will be available.
---
Compost turner—Turning, blending and crushing organic wastes
Composting machine is essential for blending compost heap, so as to release heat in the center of composting piles and aerate organic waste. You can place organic waste in fermentation grooves or in long rows. Groove type compost turner is used for turning organic waste in fermentation grooves. Its turning device can finish turning, crushing and aeration of organic waste. Crawler type compost turner and self-propelled compost turner is suitable for windrow composting. Their sturdy rotary shaft and turning tooth can evenly blend compost heaps and shorten composting period to 20-30 days.
Note: The turning of compost pile can release extra heat and moisture and aerate organic waste. (suitable temperature of compost pile is less than 70℃, the oxygen content of compost pile should be more than 5%.).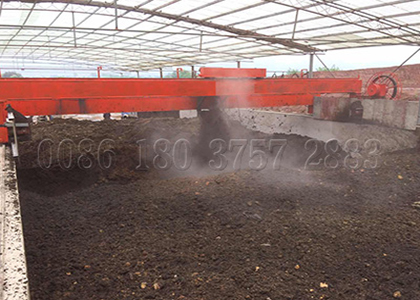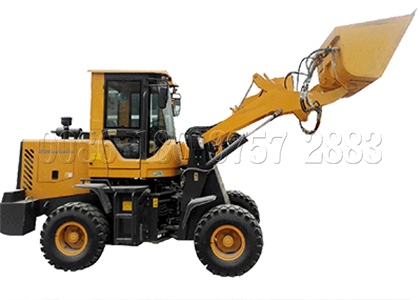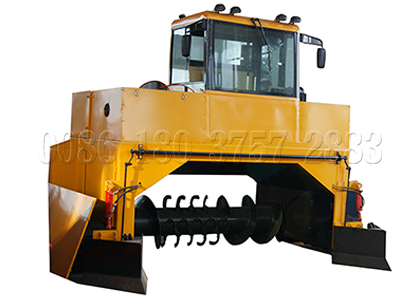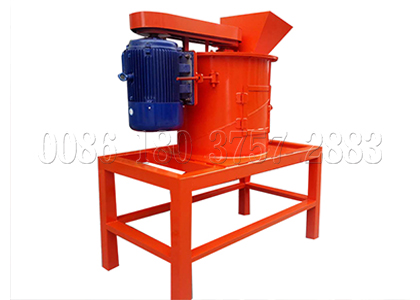 Solid liquid separator machine—Moving extra water from organic waste
The suitable moisture of organic waste for composting is 50% to 60%. Solid liquid separator can remove extra water in organic waste, especially for animal waste. When it works, pump will send high-moisture manure into machine. Meanwhile, the common combination of screw extrusion and screen, the moisture of output manure can achieve 30%- 40%. Therefore, we also call it manure separator.
Organic waste crusher—Making organic waste into small pieces
Our organic waste crushing machine can crush composted organic waste, straw, grass and small branches into small particles. Straw and other C-rich materials always used as auxiliary materials in composting, which can adjust moisture and improve aeration of compost piles. In view of the size of straw, crushing before application is necessary. Furthermore, you can also crush organic waste compost into small pieces after composting, so as to provide convenience for application.
---
Compost fertilizer making machines—Making commercial organic fertilizer with low investment
If you have much organic waste to deal with, you can make it into compost fertilizer after composting. The compost fertilizer making process and corresponding organic fertilizer making machine are: Crushing Process (fertilizer grinding machine) +Screening Process (compost screen machine) + Batching and Mixing Process (batching machine and fertilizer mixer machine) +Packing process (fertilizer packing machine).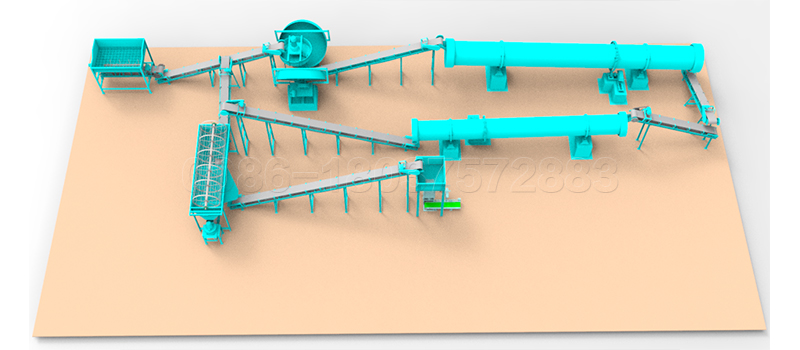 Fertilizer grinding machine—Making fine organic fertilizer powder
In order to make quality compost fertilizer, we should be strict to every small part during fertilizer production. Fertilizer grinding machine can crush caking and bulks in compost into small particles. It is also important in organic fertilizer pellets production process. It makes preparation for granulation process and deals with unqualified fertilizer pellets for secondary granulation.
New type vertical crusher: It utilize chains and blades to crush caking into small pieces. Its production capacity ranges from 3t/h to 15t/h, which is suitable for both small scale organic fertilizer and large scale organic fertilizer production line. There is an inspection windrow for you to check the inner conditions of crusher.
Semi-wet material crusher: It can deal with organic waste with higher moisture. Its special design can prevent blockage of organic waste or compost. Its output ranges from 1t/h to 8t/h. What's more, crusher with the same capacity can be designed into one crushing stage or two crushing stages.
Hammer crusher: It adopts high-speed hammer and screen to make organic wastes or compost into small pieces. During working, qualified materials will go through screen and go into next step. Larger particles will be ground until they can pass through the screen.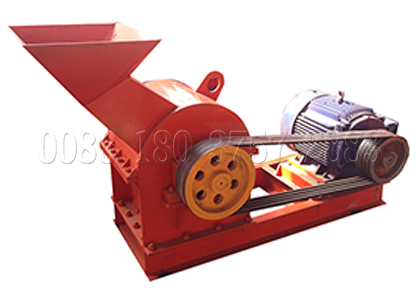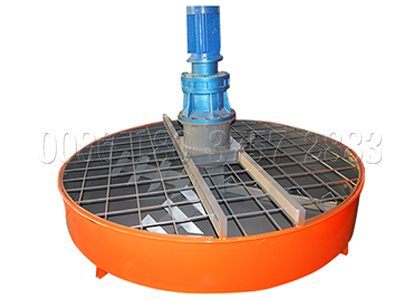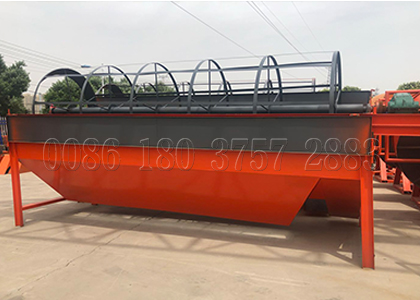 Compost screen machine—Making uniform and pure organic fertilizer powder
Compost screen machine in compost fertilizer production can guarantee the purity and uniformity of compost. You can also use it before and after granulation process in fertilizer pellets production line. Its function is to guarantee the uniformity of products. Rotary screen machine is the prior choice in fertilizer production. You can choose screening level (two or three discharge port) and the size of final product (by the diameter of sieve holes) according to your actual requirements.
Batching machine and fertilizer mixing machine—Adding other nutrients to compost
You can add other nutrients or materials to organic waste compost by batching machine. Our dynamic batching system can automatically finish proportional supply of materials. In addition, it can complete uninterrupted production, so as to keep higher working efficiency. There are two or more stock bins for you to choose. All these materials will be sent to fertilizer mixer machine. Fertilizer mixer machine will blend multiple materials evenly, so as to make uniform fertilizer effect. There are horizontal mixer and disc mixer for you to choose. Both of utilize stirring shaft to blend these materials. Their capacity is 2t/h-12t/h.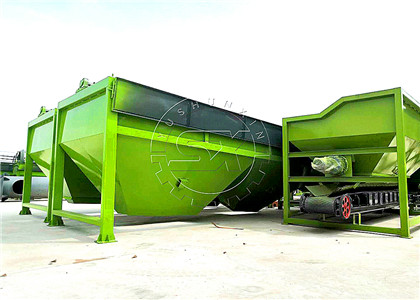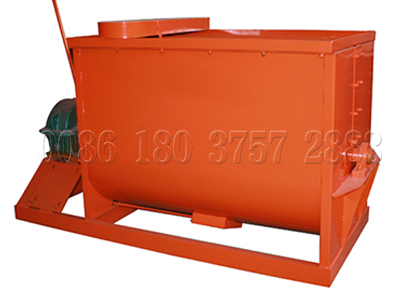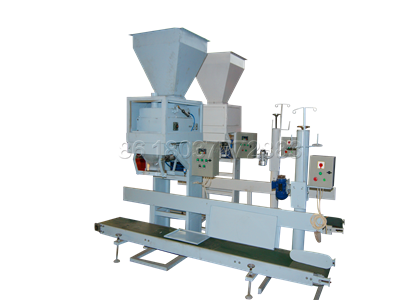 Compost fertilizer packing machine—Producing bagged compost fertilizer
Compost fertilizer packing machine is designed for package powdery materials. There is small belt feeder inside the packing machine, which can guarantee smooth discharge. Compost fertilizer enters bags from packaging machine after weighing. And then the sewing device will seal fertilizer bags. The fertilizer bagging machine can greatly improve packing accuracy and speed.
---
Granular organic fertilizer production equipment—Making uniform fertilizer pellets efficiently
Granular organic fertilizer production is more complex compost fertilizer production. The complete process of making organic fertilizer pellets includes: Crushing process (fertilizer grinding machine) +Screening Process (compost screen machine) + Batching and Mixing Process (batching machine and fertilizer mixer machine) + Granulation Process (compost pellet machine) + Drying and Cooling Process (fertilizer drying machine) + Polishing and Coating Process (fertilizer polishing machine and coating machine)+Packing process (fertilizer bagging machine). Besides works for making fertilizer pellets, other processes are same with that of compost fertilizer production. And main machines for making fertilizer pellets are: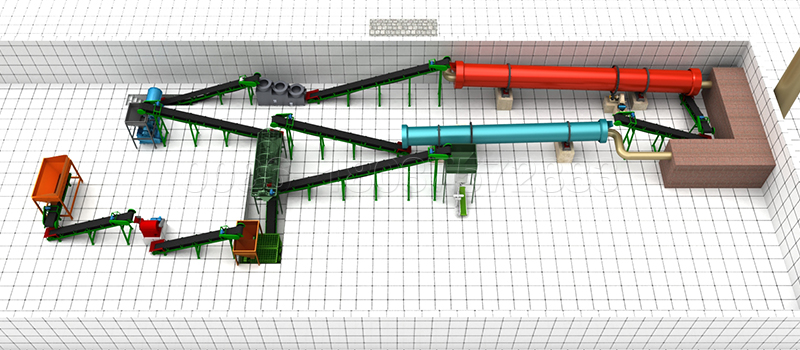 Fertilizer granulator machine—Producing quality and uniform organic fertilizer pellets
After former processing, conveyor belt sends compost into fertilizer pellet making machine. With the help of mechanical force and proper moisture, organic fertilizer granulator machine can make composted organic waste into spherical pellets. The most popular compost pellet making machines include:
Pan granulator: Stable pedestal, solid granulating disc and adjustable inclination angle of main body jointly make uniform fertilizer pellets. When compost enters disc granulator, it will gradually become small particles under the action of centrifugal force and steam. There is a scraper plate, which can automatically clean compost stuck on the bottom of pan.
New type organic fertilizer granulator: It utilizes the continuous work of rotary shaft with stirring tooth to make compost into pellets. As the patent organic fertilizer making machine in our company, it can effectively make beautiful and uniform fertilizer pellets. There are inspection windows for you to check and maintain inner parts.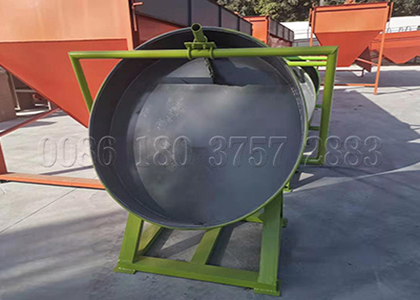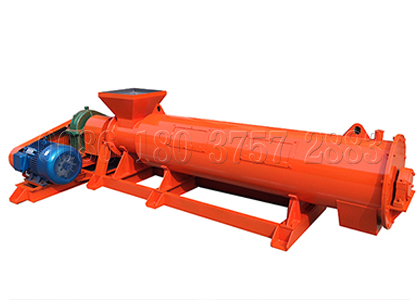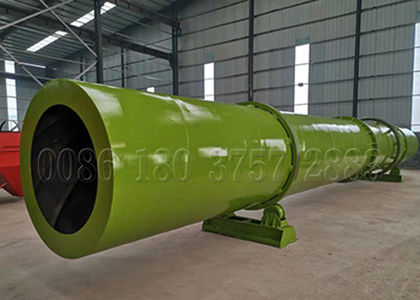 Fertilizer drying machine and cooling machine—Making pellets achieve standard moisture
Generally speaking, water addition will occur in fertilizer granulation process. However, there is strict moisture control on commercial organic fertilizer pellets, whose moisture should be lower than 10%. Fertilizer drying machine utilize hot air to take away extra moisture from fertilizer pellets. Then, rotary cooling machine will adopt induced draft fan and air to reduce the temperature of dried pellets. The capacity and model of organic fertilizer making machine are adopted according to the actual output of whole fertilizer production line. What's more, there is dust collector system to deal with dust produced from drying and cooling process. In this way, the air can be directly released into the atmosphere.
Fertilizer pellets polishing machine and coating machine—Optional organic fertilizer making machine
The application of polishing and coating machine is to make fertilizer pellets more beautiful and uniform. The polishing machine will utilize the centrifugal force generated from high-speed rotation to make fertilizer pellets rounder and more uniform. In addition, you can use coating machine to coat fertilizer pellets with functional strains, anti-blocking agent and so on. These two kinds of organic fertilizer making machines are optional, you can choose them according to actual requirements on fertilizer production.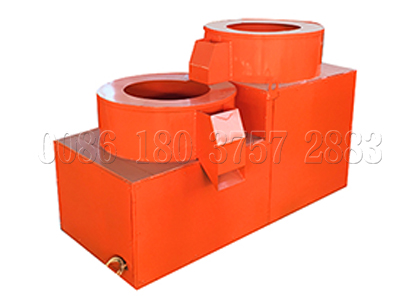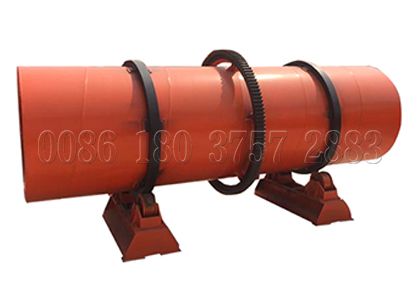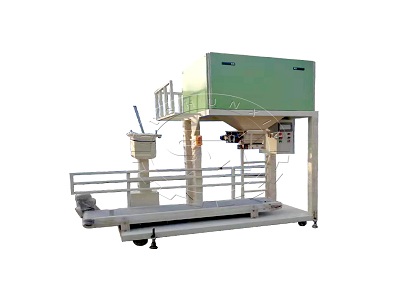 Granular fertilizer bagging machine—Finishing quantitative packaging
Our granular fertilizer bagging machine is designed according to features of fertilizer pellets, which can effectively prevent blockage. In addition, this packing machine can finish weighing and filling fertilizer pellets. And we can equip it with sewing machine to improve working efficiency. It can achieve automatic and quantitative package, which can greatly improve production efficiency. For large scale organic fertilizer production, we also recommend palletizing machine which can orderly pile up fertilizer bags together. In this way, workforce and time will be saved.
---
Small scale organic fertilizer making machine for you to start organic fertilizer business
Small scale organic fertilizer making machines is suitable for dealing with organic waste of smaller volume or a beginner in organic fertilizer industry. From composting to deeply processing organic waste, we can provide you various organic fertilizer making machine. As a fertilizer equipment manufacturer, we produce fertilizer maker machines with 0.5t/h-2t/h for small scale organic fertilizer production. Small scale organic fertilizer production line is featured with lower investment, smaller installation area and less human input. That is to say, the cost of organic fertilizer production line in small scale is lower. If you do not know how to choose organic fertilizer making machine with suitable capacity, our engineer can offer you organic fertilizer production project proposal. Choosing our organic fertilizer equipment to start your own organic fertilizer business.