Manure pellet machine is a main element in commercial manure to fertilizer production. After granulation, animal manure will become spherical pellets, which can provide convenience for storage, transportation and application. In terms of types of granulators, their working principles and selection, we will give detailed introduction below.
Four efficient manure pellet machines for commercial organic fertilizer production
Disc granulator
Disc granulator is an important equipment in pan granulator production line. It is suitable for both organic fertilizer production and compound fertilizer production. Its granulation rate can achieve 93%. Even though these pan granulators with different models (they are different on diameters, auxiliary device equipped and side height.), all of them have good performance on operation, granulation and service life.
Compact structure: Its main parts include granulation disc, reducer, motor, pedestal and scraper device. The inner part of disc adopts special materials and its bottom adopt multiple radiation steel plates, which can make disc get rid of deformation. The reducer and motor are connected by flexible belt drive. The pedestal adopts thickened and aggravated, which can provide steady support for the whole machine.
Working process and principle: Organic manure enters granulator form the inner part. With the rotating of disc and involvement of water, the powder gradually become pellets. At the same time, the scraper device will clear materials that stick to the bottom of disc. When the disc rotates, water and centrifugal force will make powder become pellets. In addition, the tilt of disc is adjustable. Smaller tilt and less moisture will make smaller pellets, vice versa.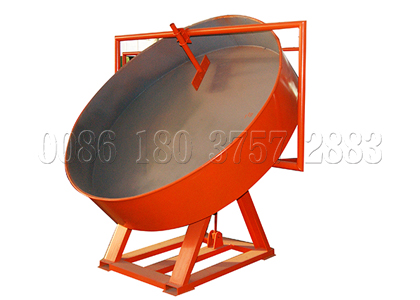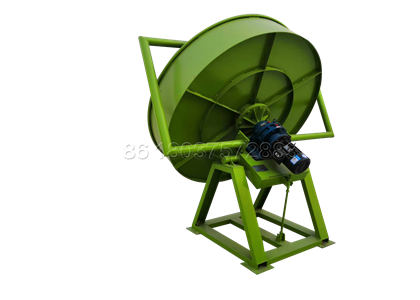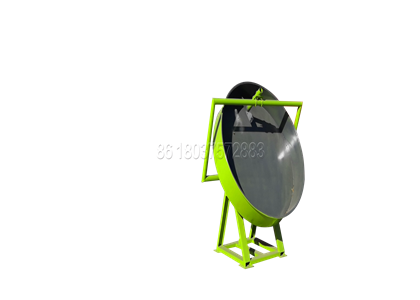 Capacity (t/h): 0.5-6
Color: Orange, purple, silver (customizable)
Features: Easy-to-operate, energy-saving, low investment
If you are interested in this machine, Please contact us!
New type animal manure pellet machine
It adopts wet granulation. Via aerodynamic force generated from rotation of stirring tooth and water, it can make pellets with uniform size and beautiful appearance. Its granulation rate can achieve 97%. In addition, the main body adopts heavy seamless steel pipe, which is durable and sturdy. When the fermented animal manure enters the granulator from the feeding inlet. Then the compost will be mixed, granulated, polished in the main body. In terms of stirring tooth on the rotary shaft, you can maintain and replace it through inspection windows on the main body.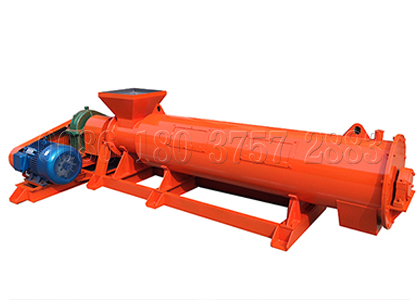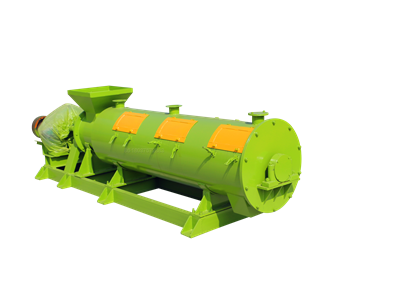 Rotary drum granulator
Just like pan granulator, rotary drum granulator is also available for organic fertilizer and compound fertilizer production. It consists of bracket, driving part, rolling belt, gear and machine body. The driving part provides power for the rotation of main body. The machine body provides a good environment for granulation. Convey belt sends raw materials to the granulator. With the rotation of main body and the involvement of water, powdery manure agglomerate into small particles. Then, these particles will slowly move to the other end along the tilt of granulator. During this process, small particles gradually becomes spherical pellets.
Generally speaking, the inner part of main body is usually lined with PVC plastic plate or stainless-steel plate, so as to effectively prevent adhesion. Its granulation rate can reach 70%, which means less returning fertilizer with small size.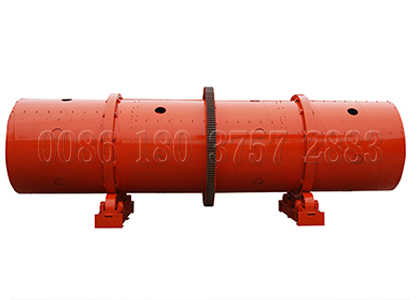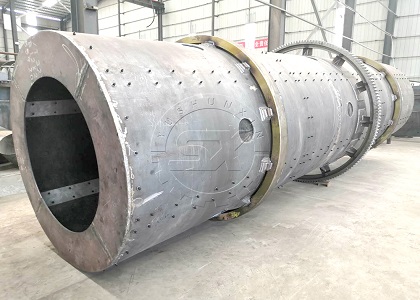 Rotary drum churning granulator
It just like the combination of rotary drum granulator and newly designed manure pellet machine. Both the inner rotary shaft and main body can rotate. When the raw material enter granulator. The interaction between stirring tooth and main body will convert powdery material into small particles. With the moving, they will gradually become rounder and harder. It is one of patent product in SEEC. You can choose suitable granulator for fertilizer production.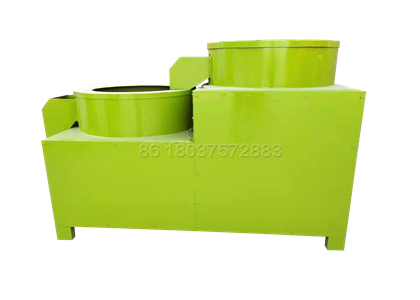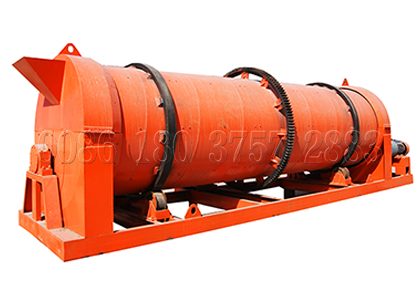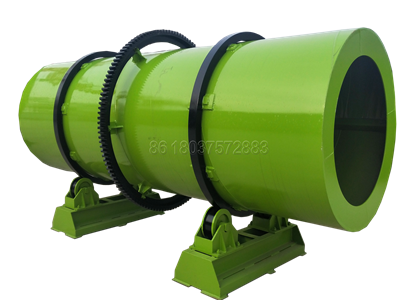 If you are interested in this machine, Please contact us!
Why do SEEC manure pellet machines make quality fertilizer pellets?
The granulator itself decides the final quality of fertilizer pellets.
All of SEEC manure pelletizers are featured with compact structure, easy operation and high granulation rate. On the one hand, we adopt quality material to manufacture granulator, so as to guarantee longer service life and good performance. On the other hand, the structure design of pellet making equipment is compact and reasonable, so as to improve working efficiency as much as possible.
We will make a strict test on performance of pelletizing equipment. In this way, we can make sure that, our customer can receive satisfied equipment.
Where can SEEC manure pellet machine be used?
Above-mentioned pellet mill machine can be used in:
Animal manure management, including livestock manure management (pig manure, horse manure, cow dung and so on) and poultry manure disposal (chicken manure). You can adopt it to deal with farm waste or in organic fertilizer factory. In addition, we have mini pellet machine for small scale fertilizer production or farm use.
Disc granulator and rotary drum granulator is also suitable for NPK compound fertilizer production. At the same time, you can produce cat litter using bentonite with disc granulator.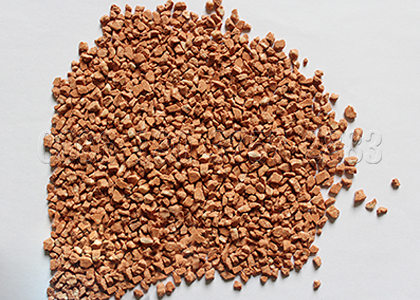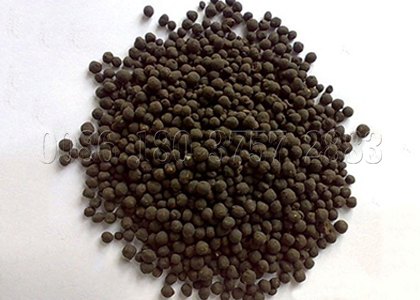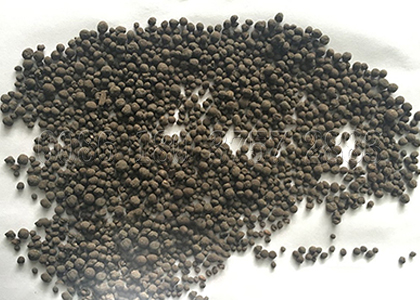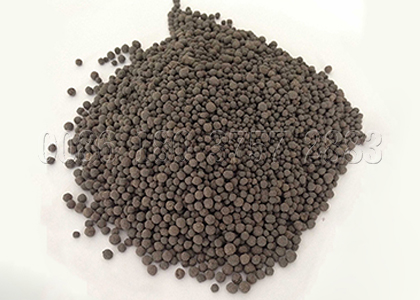 What preparations should you do before making fertilizer granules?
Making animal manure compost
The object for granulation usually is the composted animal manure. On the one hand, fermented animal manure almost does not contain harmful substances, such as pathogenic bacteria, eggs and seed weed. On the other hand, composting can convert nutrients in animal manure to materials that can be directly absorbed by plants. Compared with fresh manure, composted animal manure is more suitable for making organic fertilizer pellets. In addition, compost is loose and powdery, which is more convenient for granulation. Therefore, you should compost animal manure firstly.
Crushing and screening compost to guarantee uniform particle size
Because of long-term stack, there must be some caking and bulks, which will affect granulation. In crushing process, SEEC compost crusher will crush composted animal manure into small particles. And then, the compost screen machine will separate undersized and oversized compost from qualified compost. And the conveyor belt will send unqualified compost to crusher for secondary crushing. In this way, you can realize 100% utilization rate. The uniform and fine compost will improve granulation quality.
Batching and mixing added nutrient elements
As we all know, marketable organic fertilizer has higher standard on nutritional ingredient. Therefore, you need to add extra nutrients to composted animal manure. Here, batching machine can quantitatively supply materials, so as to make sure proper nutritive proportion. Then the mixing equipment will two or more materials evenly before granulation.