---
A compost pellet machine is a kind of fertilizer machine which can make manure compost into fertilizer pellets in a short time. It is often used in commercial organic fertilizer production line. It can help you get enough fertilizer capacity to meet your requirements. At the same time, it can be more convenient to turn powder into pellets fertilizer. There are several types of compost pellet granulator machine for your reference. Our engineers design a new granulation facility for your organic granulation fertilizer production line. Meanwhile, for small scale fertilizer production line disc granulator is enough for you to use. All of granulation machine adopts advanced wet granulation technology for making powder into pellets. Finally, there are preferential price we can provide with you.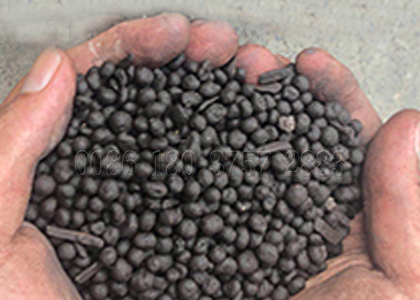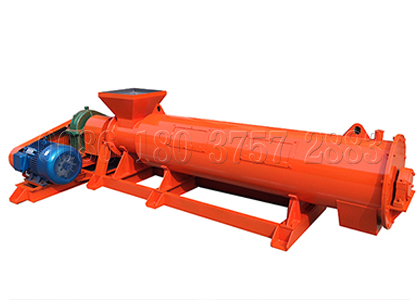 If you are interested in this machine, Please contact us!
How to make commercial granulated organic fertilizer in the whole organic fertilizer production line?
There are several typical processes of making powder into pellets fertilizer. Now we will tell you details below:
Composting process
The composting process us very necessary. You can do outdoors where the product is accumulated on piles. Then you can use mechanical turning machine to turn the piles alternatively. Therefore, a right fermentation is very important for composting. There are several types of compost turning machine for your reference. Windrow turners and groove types are very useful for you to ferment, especially economic moving type compost turner. Besides, organic fertilizer fermentation pot/tank can also meet your requirements.
Compost crushing process
This process can help you completely crush material into powder by compost crusher. As we know, the suitable materials of making pellets fertilizer is powder. So our fertilizer crushers can give you a good choice.
Compost mixing process
Aiming to this process, You can add N, P, K and other chemical elements, needed nutrients by plants and soil. By this way, it can be good for our plants and soil. On the other hand, fertilizer mixer can mix the material evenly which can make fully use of materials. Therefore, our company designs suitable fertilizer equipment, fertilizer mixers, for our clients. There are several types of organic compost fertilizer mixers for reference, especially new type vertical crusher in our company. It is special offer for you.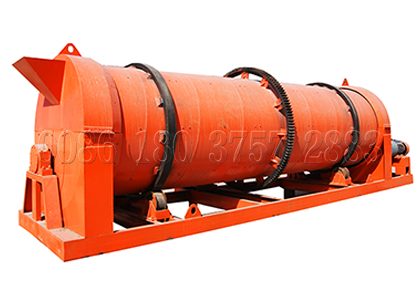 Pelleting process
To be honest, It is the key to make pellets fertilizer. The material is entering in the pellet mill passing through the conditioner – granulator machine. There are several types of organic compost pellet machine in our company for your reference – new type organic fertilizer granulator, rotary drum stirring granulator, disc granulator. Chief of all, compost pan granulator can not only be suitable for organic fertilizer, but also compound fertilizer. Pan granulation machine is worth for you to use.
After pelleting, the granules are so wet that we need to dry for its convenient transportation. Meanwhile, you can sell fertilizer in a short time. It plays an important role for commercial fertilizer production.
Suitable cooling process
After pelleting the product is very hot. Therefore, it is necessary to cool the product the product at approximately +5℃ in respect to the room temperature. In order to give it the right hardness and the best consistence to store and handle it.
Compost screening process
Using a screen machine, the powders and other unqualified powder will be separated. You can get qualified pellets fertilizer with fertilizer screener.
Packing process
The pelleted product is conveyed to the silo for storage before delivery. It can be delivered in bulk, loaded on trucks or packed in sacks or big-bag. The machines for packaging could be manual, semi-automatic or automatic, based on the request production. What about your requirement?please tell me as soon as possible.
What you need to prepare before granulating by compost pellet machine?
Reportedly, the fresh manure is not available for plants and soil. Because the heat generated in the fermentation process will burn the roots of plants and corns, even damage soil structure. On the other hand, the dry cow dung has little nutrition and it is not helpful for the plants growing. So fermented manure is necessary in the process of making fertilizer. As for making better organic fertilizer and preparing powder materials of granulator, it is better for you make a compost. There are three ways for you to choose in our company– windrows composting, groove type composting, fermentation tank composting. Among of them, all of them can meet your needs.
Effects of making pellets fertilizer by compost pellet machine
Manure pellets are rich in nutrients. Animals can only digest partial nutrient and the rest will stay in the manure. Therefore, compost pellet machine can help you make them fully use.
The organic matter in compost pellets improve the soil condition. it can make the soil more suitable for the growth of plants and corns.
This organic fertilizer promotes the propagation of microorganism in soil, which is good for soil fertility.
Making manure, organic waste into organic fertilizer is a kind of process of turning waste into wealth. To some extent, it reduces the environmental pollution, especially gas pollution.
Processed manure/fertilizer are good for our plants not fresh waste/manure. Therefore, using our compost pellet machine is necessary to produce high quality pellets fertilizer.
All of those materials is from organic waste so that our cost is so low. Therefore, it contributes to the economic growth. Meanwhile, it is helpful for the economy to make commercial organic fertilizer.