---
Is there a machine to help compost horse manure and make organic fertilizer?
Yes, of course. Horse manure management can help you solve this problem. Obviously, nowadays it is the best way to effectively solve horse waste from your horse farm. Because this management way is not only good for our ecological environment, but also good for our economy which can make benefits for our businessmen. It means that it can help you make horse waste into organic fertilizer whether powder fertilizer or pellets fertilizer. According to different shape of fertilizer, we can help you solve this problem by our different horse manure managements. Meanwhile, we provide customized service for you. Please tell us your requirements, our sales manager can offer you best solutions.
How to make horse manure from horse farm to compost in horse manure management? 2 fermentation ways you can choose from our company.
As we known, when you use horse manure from horse farm as material of fertilizer, fermentation is a necessary process in fertilizer industry. At the same time,we can think that horse manure management is the process of making horse manure fermentation. Aiming to the system of horse manure management, our engineers offer you relative details and two suitable solutions below.
One: aerobic fermentation pot: new type to improve fermentation speed in a short time
Aerobic fermentation pot can help you offer a solution to solve horse manure. It is very amazing fertilizer compost machine to make organic fertilizer in our company. To some extent, making compost process is very easy for its fully closed fermentation. And it adapts continuous aerobic fermentation. It reduces the fermentation period. Are you interested in?
4 questions you are worthy to pay more attention on its working process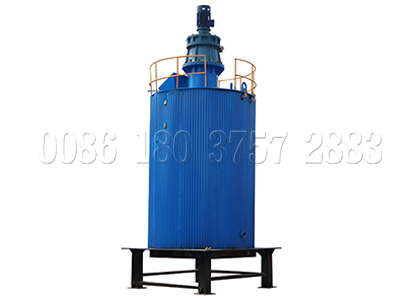 Temperature is the key to succeed. When your manure fermented in the fermentation tank, the temperature sensor will monitor the tank in right time. And it regulates the temperature by starting on the industry electric blanket to make sure the best living temperature (60-70 degree) for beneficial bacteria. Finally, you can get best suitable horse manure compost with our horse manure management. What's more, in the upper side of the fermentation tank, the heating device will also heating the oxygen. Then it pressures it into the tank to make sure our organic fertilizer fermentation get right temperature.
Oxygen can improve the speed of fermentation. Horse manure management makes use of aerobic fermentation technology to help you deal with horse manure completely. So oxygen plays an important role in the process of making compost. That means that our fertilizer equipment gets heated oxygen with the help of high pressure roots blower. It has enough oxygen for aerobic bacteria to work. It also monitors the oxygen sensor.
For making fertilizer from farm wastes,  we can design plans for you!
Suitable humidity is good for you to making horse manure compost. Feeding raw materials moisture should be 50%-60%, it is applicable standard for you to begin the process. Then, after fermentation, the discharge product humidity will be about 30%.
Checking computerized control system before the beginning. You need to take it seriously for its fully automatic operation.
Two: using horse manure compost turner in horse manure management for your big horse farm
Horse manure compost turner plays an important role in horse manure management to solve horse manure problem. We can divide it into several types you can choose.
30 m width wheel type compost machine
This kind machine uses special craft to compost horse manure, which has high efficiency and low cost. It is suitable for you to turn horse manure in big size groove with 30m width, 3m depth. In addition, you can do control it remotely.
2 m groove type compost turner for sale
The machine can make horse manure compost quickly for its fast move. We make high quality material on the turning teeth. It can turn manure completely. Moreover, the installation is very easy.
Commercial crawler type compost turner
Crawler type compost turner belongs to the ground pile fermentation machine. It is the most economical type of saving soil and human resources at present. it can also save time and labor force to make the production efficiency. There is a front hydraulic push plat. Thus, you do not need to neaten the horse waste. So it is very convenient in composting horse manure.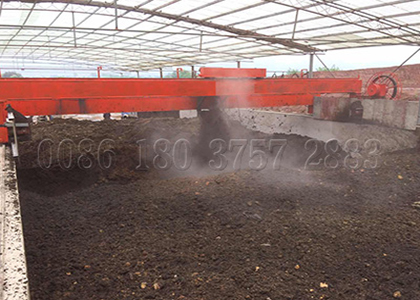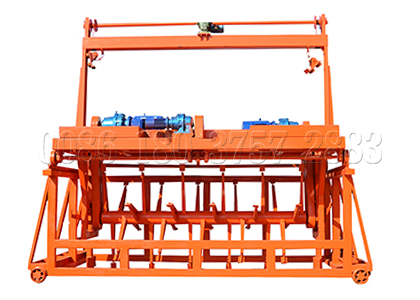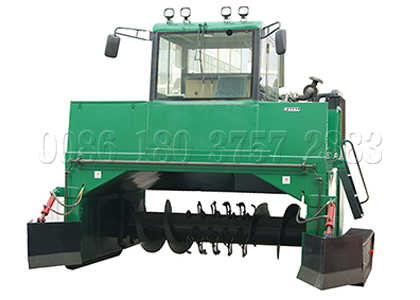 For making fertilizer from farm wastes,  we can design plans for you!
How to prepare horse manure for compost before you begin to use our horse manure management system?
The feedback from our clients that what kind of preparation work they need to do is useful for them to make horse manure compost.aiming to the problem, there are two solutions to help you.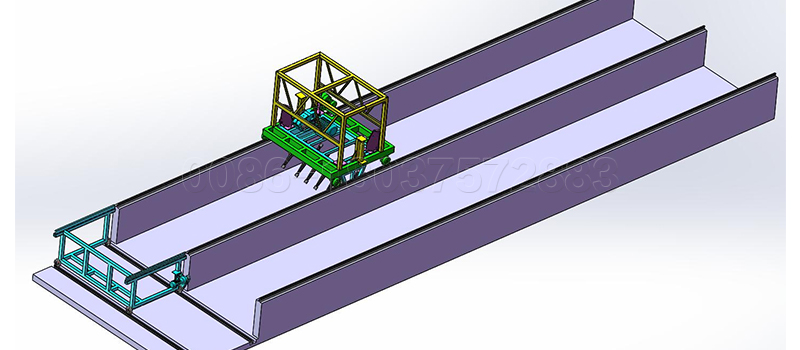 Adding some auxiliary materials to reduce moisture. This kind of auxiliary materials are from organic waste, for example crushed tree husk, corn, straw, saw dust, tree leaves etc., those can help you regulate water content in horse manure. By the way, we can go to the next step.
Using horse manure dewatering machine to dry horse manure. Obviously, it is available method to separate it into solid materials and liquid material. The requirements of water content from horse manure can be reached to 90%. It is widely used in fertilizer industry around the world. Then after dewatering, we can directly make horse manure compost.
For making fertilizer from farm wastes,  we can design plans for you!
How long for horse manure you will spend to compost in our company?
Actually speaking, there are two kinds of ways to make horse manure compost in our company. The first is that using manure compost turner costs about 20-25 days to make horse manure fermentation or make horse manure into organic fertilizer. However, compared with traditional method, it has big advantages for making horse manure compost. On the other way, you can use fermentation tank to solve this problem for shorter time. Obviously, the process from the beginning to the finished horse manure process it will cost about 10- 15 days. In addition, it can kill the germs completely. So as to shorten composting time, our engineers advice that you had better add some fermentation zymocyte or leavening agents to improve the fermentation speed. How do you think about it? Which way is better for you, please tell us quickly.
Where you can find economic horse manure composting systems?
Our factory is an expert fertilizer equipment supplier in China. We have been selling various of fertilizer machine at home and abroad. Therefore, our products have high reputations and quality.
We have established a high-quality fertilizer team composed of experts, professors, senior engineers and other technical personnel. At the same time, we maintains the long and extensive cooperation with many research institutes and universities. We also have professional sales team to offer your suitable solutions which make full use of main advantages of our products. This is difference from other companies.
Moreover, making you satisfied is our final goal. Horse manure management is the classic fertilizer equipment in our company. We also can offer other kinds until you are satisfied.